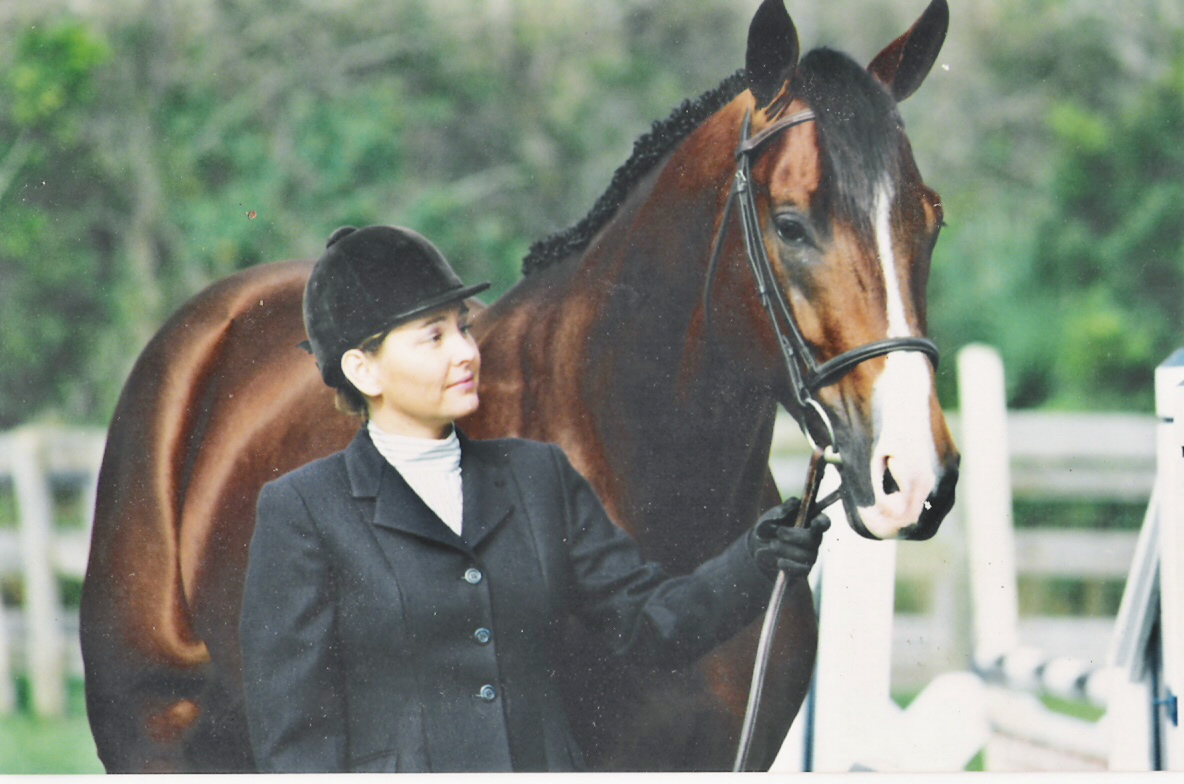 Regal has wonderful conformation and tons of personality.  He has proven himself time and time again in the show ring
and with his foals.  He personally stamps all his foals with everything he has.
1993 bay 16.2 hand AQHA and AWS stallion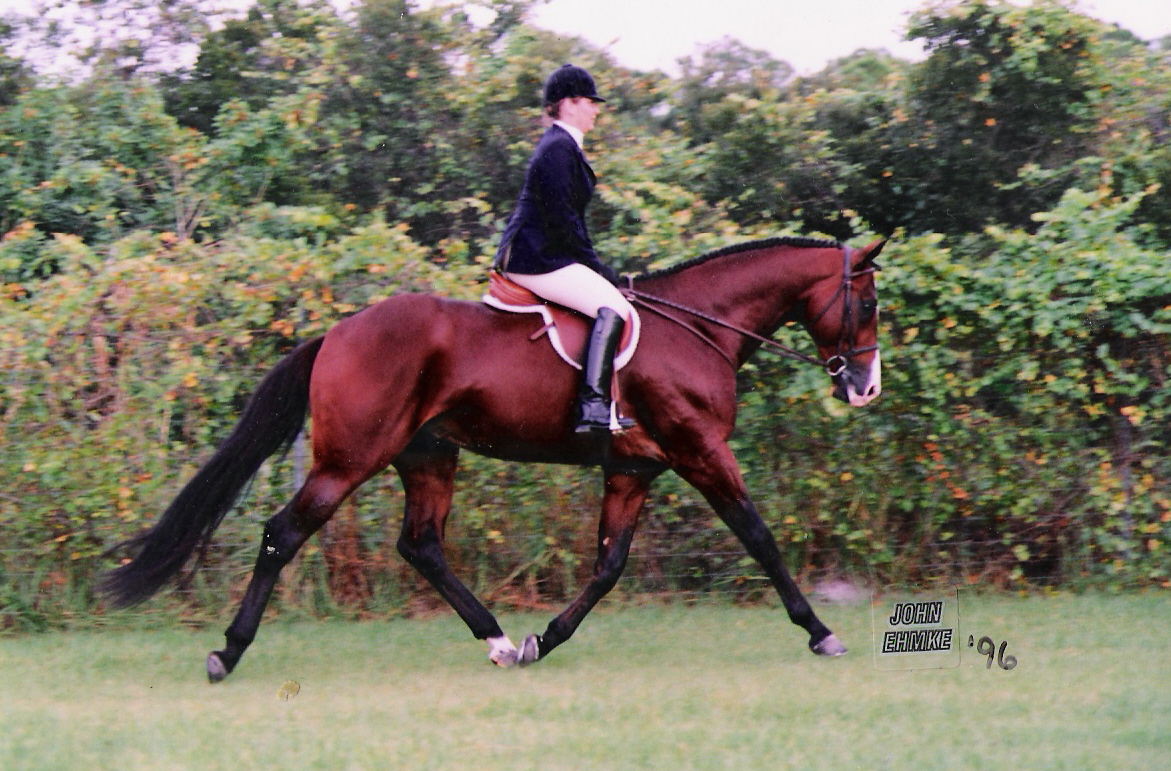 Regal is a one in a million horse.  He has competed and won multiple events on the National level.  From Conformation classes to Dressage and Hunter/Jumpers even Team Penning.  He can do it all and do it well.  He not only has AQHA points in multiple classes, he has been approved as a breeding stallion, not just registered, with The American Warmblood Society.  Regal was the Highest scoring horse at their largest inspection ever.  Regal earned an Open AQHA ROM so has a regular registry number and can breed TB mares for a registered AQHA foal.  He even qualified for the AQHA World Show in Hunter Hack.  One of his geldings went to the World Show and finished 3rd in Open Jumpers.  This gelding later sold for $70,000.  His ready to show 3 year olds sell on a regular basis for over $12,500.  His foals have the best attitude towards work.  They are not only willing to work they, WANT to work.  They also like to win!
UPDATE - 8/08  Regal's foal, Regals Secret, went to the AQHA Youth World Show.    His Placings: Equitation over Fences - 39th out of 92,  Working Hunter - 12th in the finals(96 in the first go),   Jumping - 7th out of 30.
Congratulations to this team on an awesome AQHA Youth World trip.
    Regal is back in training!  He will be escorting our Matriarch (my Mom) to her first shows in over 30 years.  Please help cheer them on!!          Now if they will just pick an event.....
   He goes from the breeding shed to the trails or horse show and back again like the Champion he is.  Regal is the one horse in our barn that EVERYONE wants to ride.  He babysits the greenest of the green and challenges the wisest of the horsewise.
  We are retiring from breeding the larger horses, therefore so is Regal. If you have your heart set on a Regal foal
we may make an exception to his retirement.
Any of the photos can be enlarged by clicking on them.